Home
Riverview Elementary School
"Home of the Small Fries"

1463 N 800 E Shelley, ID 83274
Phone: (208) 357-5625 Fax: (208) 357-5528
---
School Mission
To ensure HIGH levels of learning for ALL students!
School Vision
We envision students participating in a safe, positive learning environment dedicated to improving their lives through acquiring knowledge. Each child will receive respect, encouragement, and the opportunities needed to build the knowledge, skills, and attitudes to be successful, contributing members of a changing society.
School Motto
Respectful, Kind, and Hardworking - The Riverview Way!
Our 3 Big School Rules
1. If is not nice, don't say it!
2. If it is not yours, don't touch it!
3. Work hard in the classroom, so you can play hard on the playground - Work first, play second!
Extreme Cold and Wet Procedures - Be Aware!
For information regarding our Extreme Cold and Wet Procedures, please look under the RES Information tab for a link to our procedures.
---
Shelley Foodservice Information - Stay in touch by clicking here:
---
Hablas Espanol y Necesita Ayuda?
Contacto: Viviana Garcia-Nunez 208-716-3697
---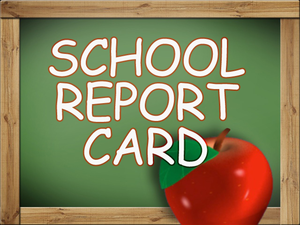 Click here to view our School Report Card
BE AWARE!Spud Harvest is here! We will return on Monday, October 9th. Enjoy the 17 day break! To keep your skills going, I would highly recommend reading for 15-20 minutes per day and doing a session of SuccessMaker math and reading each day. Be safe!
________________________________________________________________________________
ATTENTION: See the District's main web page for the latest information on the Coronavirus including prevention tips and important school information!
---
Click here to take a peek at the 2023-2024 4 Day Calendar
---
Click here to look at the District's 2023-2024 Bell Schedule
---
Riverview was named a Top Performer by the State of Idaho in 3 areas:
Math Performance & EL Progress & Student Engagement
***Top Performer indicates Top 10% in the State
---
Riverview September Newsletter
Riverview September Newsletter Spanish
---
Click and watch an informative video about our anti-bullying program called Upstander. To learn more, please locate RES Information on the Navigation Bar and click on the link Conflict Resolution & Bullying. Check it out!
---
Shelley School District Mission Statement